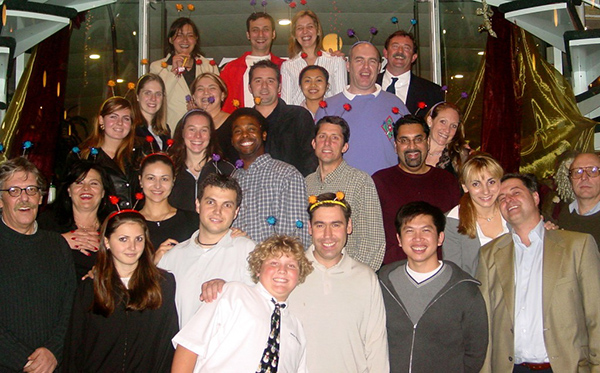 Welcome to our office staff page! Here you can find out the "dirt" on all of the staff located at our Orange County, California Headquarters! And although we have two divisions (Value sells Tours & Cruises & ValueAir sells consolidated air tickets ) we all live in the same little "yellow submarine" and are one big happy family! (except when were arguing, yelling or tearing each others eyes out – like in any big family!)"
The last time we updated this page was 1995 – we were a company on the upswing – young and ambitious and full of hope – and we wanted to convey the spirit within our office at the time…a spirit of fun, excitement, and youthful energy…(see archives for that story!
"Well, it is now 10 years later…some of our cherished people have gone on to newer and better things…some of us have grown older, if not wiser together…and it was time to update this page – so here it goes – 10 years later! And still as "crazy as ever"
Update
As we celebrate our 20th year anniversary in 2012 we felt it was time to update these pages once again! While you will see a few new faces here and a few of our old friends have sadly departed (RIP Vojin and Jake), many of the old timers are still around for those of you who have been following us through the years! So here we go!

---
Samo Toplak – CEO
Value World Tours, Inc.
2011: Wow – another update about our "ferocious" leader! Since we last updated these pages Samo has grown a little "gray" around the ears – but won't let us post an updated picture so as not to scare people away! Because our company now operates river cruises world-wide and requires a lot of his time to travel to far off places of the world he has ceded day to day responsibilities to his buddy and partner Jimbo (see below)… However, he is still the Same-o Same-o bigger than life "pater familias" to all of us in the office!
Go Daddy-O! Speaks English, Serbian, Slovenian, dabbles in Russian and knows how to say thank you in 11 other languages!
2005: Still here, and like good wine – aging well (what else can we say – he's the boss!?)! Everyone still calls him "Poppa" and he is still the same loud sales oriented obnoxious one…but now, we like to think he has mellowed out somewhat…as the lines on his face may show right? (NOT!) Since the last time we updated this page…his kids have grown to 16 and 12 respectively…his dog is 11 years old…and his wife and he will be celebrating 20 years of marriage March 18 this year (someone give the woman a medal!)
Samo's special note to all: "WOW… at 46 I really AM old (as my kids would say) But then again, after all the chaos in our business – 1999 Bombing of Yugoslavia, 2001 Sept 11… – 2003 Iraq + SARS…2004 Avian flu…you name it…we have survived it all! So…I am absolutely delighted that we are still here and would like to thank all of YOU for your continued support, especially all of our office friends and OLD TIME TRAVEL PARTNERS – who have withered the good and the bad with us! As Spock would say…"MAY YOU ALL LIVE LONG AND PROSPER!"
1995: As a former executive of Yugotours, an internationally renown specialist in Eastern Europe, Russia and beyond, Samo has over 20 years experience?.so don't let this old picture fool you! He speaks English, Serbian, Slovenian and by now quite a bit of Russian! Being the "loudest" of our bunch, he acts as the top honcho and "bad guy" – although he's really a pussycat! Affectionately referred to as "Daddy" our little family, he handles sales, marketing, product development and – signs our pay checks! Which is why we have to love him…! Speaks English, Serbian and Slovenian.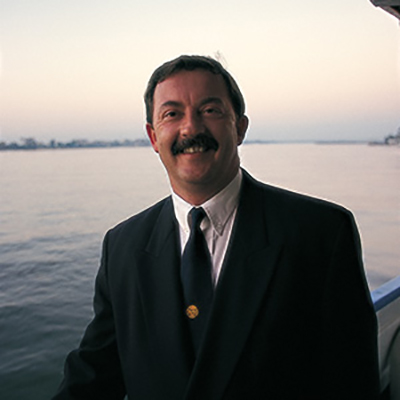 ---
James Pierce – President
Value World Tours, Inc.
2011: Taking over the day to day reigns from Samo was no big deal for Jim – who has practically been running the day to day company for years! Now that he is the proud father of a 7 year old second grader he is ever more in tune to our client and partner needs – doing second grade homework and revisiting old cartoons will do that to a person! A man of patience and steel…Jimbo speaks English and now knows 17 words in Chinese (hint: his wife is from Bejing! : )
2005: Since our last update 10 years ago, Jimbo finally tied the knot and on January 13, 2004 became a proud Poppa himself! Jeffrey is now 1 year old and is "smart like his Daddy and pretty like his Mommy"… and we could not wish a better man a better future! You GO Jimmy! Samo and Jim met on September 18, 1984 and 21 years later they are still together – best friends and partners – Wow…someone should write a book about this!
1995: With over 20 years in the business with various international airlines and Eastern European tour operators – Uncle Jimmy at age 4???? is the grandpa in our office?. He recently completed his 3 year studying Chinese (now he knows 12 words!) , a great quality in our crazy business! Jimmy oversees the overall company operations, reservations, airline relations and anything else for that matter… including signing our pay checks when Samo's not around! Gotta love him too! Fluent in English, dabbles in German (knows 7 words) and is studying Chinese… (12 words…).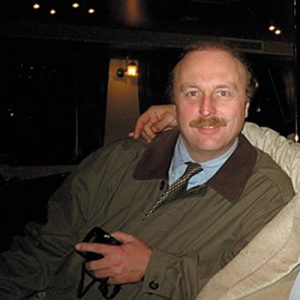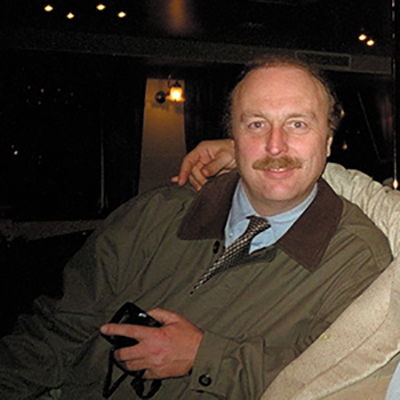 ---
Corinna Guggenbichler Vargas – Manager
Reservations/Operations
2011: This lovely gal from Austria joined us in 2009 and thanks to her organizational skills and her tinkling laugh became a darling of all of our clients and travel partners! She is the first one on the phones and will make any booking a breeze! The only problem we had was, like with berengere, trying to pronounce her last name (try to say it 3 times in a row!) but thankfully she married George a little over a year ago and solved that problem for all of us! Speaks English, German and Austrian 🙂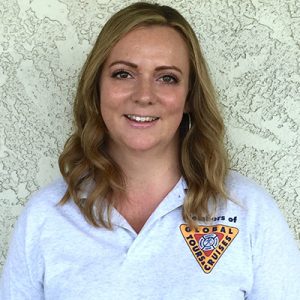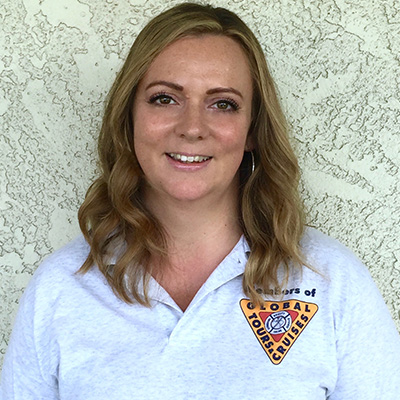 ---
Tea Toplak – Manager
Marketing/Social Media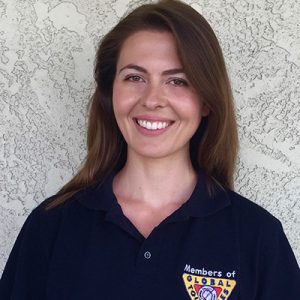 ---
Karin Wen – Manager
Accounting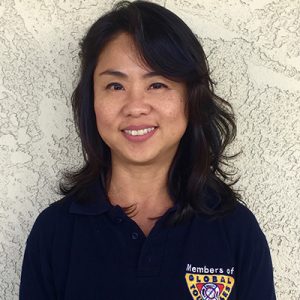 ---
Brittany Bass – Travel Agent
Reservations/Operations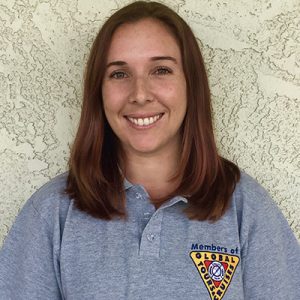 ---
Sonja Metuleva – Air Manager
YugoAir/VlaueAir
2011: Don't let her "Grace Kelly" looks fool you – this is one smart and sassy airline expert who is a whizz at finding the absolute best air connections and airfares especially to the former Republics of Yugoslavia and Eastern Europe! Originally from Macedonia, along with English she speaks Serbian and Macedonian and has a cult like following of customers she has built up over the years! Sorry guys…happily married! She is in charge of our wholly owned air division ValueAir.Com…so give her a holler when you need to fly!
2005: "Makedonsko Devojce" – This gorgeous Macedonian gal is the newest addition to our Renaissance Travel Staff. A recent arrival to the US, her family won a Green Card Lottery and decided to take the plunge. As technology engineers, both her and her husband and 2 kids found out that the US could be a difficult place to make a living in their prescribed jobs – but thankfully for us – Sonja is not only a whiz at computers but is also a wonderful and gentle soul which our clients are coming to appreciate…and as Reservations Agent is the first person you will talk to when buying an airline ticket.
---
Mirjana Rodic – Manager Air Division
YugoAir/VlaueAir
2008-2011: Ah, what can we say about this vivacious and lovely gal! Although she works only during peak season months of February through September she is beloved by her clients for her quick wit and compassion! She puts %100 of her effort in finding the best routing at the best airfare possible for any and all destinations but especially for international flights to Europe and beyond! She is our "Jane Russell" to Sonja's "Grace Kelly" – an unbeatable pair of air experts we are proud of! Speaks English, Serbian and Bosnian…but can swear in 9 other languages too!
---
Scott Dafferner – Web Master and Branding Guru
2011: As we celebrate our 2 decades it is delightful to see how we and Scott have grown (old) together- NOT!
As our first ever designer of company logos, collateral, print advertising, brochures and web pages, Scott now oversees our company branding as well as web programming and a host of other activities! We couldn't have done it without him and we look forward to celebrating our mutual retirement parties together! J Beam me up Scottie! Speaks English, HTML, PHP, Asp.Net and Indian 🙂
2005: Holy cow! Scott is still here! We met in 1883 working for others… and then, when Jim & Samo started our company (1992) – Scott founded One Touch Design – a company specializing in brochures, web design and similar! Its amazing to see that Scott is still with us, sharing our offices as an independent designer, but still handling all of our company letterhead, web, advertising and brochure requirements after almost 15 years! Now married with 3 delightful daughters… But jeepers…you really make us feel oooollllddd!
1995: Scott is our webmaster (uuu..!), brochure designer, marketing guru and overall artist and image maker! While he works as our in house consultant under his own company "OneTouch Design" – he has been with us since our inception and has designed every single piece of collateral from letterhead, company logo's, ad pieces and designed over 56 brochures over tha past decade (has it been that long already?)? – and now our web pages! So, if you have any comments and suggestions on how to improve our web site – send the good ones to us at cruise@valuecruises.net – but send all the bad ones directly to him at sdafferner@valuecruises.net! Fluent in English, English and 3 word of Russian!
---
Tania Kopitar – Web Designer and Marketing Consultant
2011: With the growing importance of the internet we realized we needed an additional expert to handle our growing web needs including web site management, design, html, advertising and similar – and lo and behold the Web Genie brought us Tania! Although officially an outside consultant Tania has been working on our web site and ad campaigns so intensely since she started that we consider her a full member of our little "family". She has and continues to upgrade our web site, making it more relevant and easier to use including adding our Facebook and Instagram profiles, new content and handles all of our web ads and marketing. She speaks English, WordPress, Html and PHP and a number of other "languages". Go Tania!
---
Helen Guo – China Consultant
2011: As our first ever Tour and Cruise Director in China (1995) Helen has since moved to the US, married a Travel Executive and now resides in Fountain Valley with her husband and 7 year old son! (hint, hint!) While she works part time for us, her vast experience, knowledge of and contacts within China are indispensible when we plan and operate our ever popular China programs! And she cooks up an unbelievable array of Chinese delicacies too! Speaks English and Mandarin.
Helen is our Chinese "angel" – at least that's what the tons of complimentary letters from our Yangtze passengers call her! Based in Beijing she is our Senior Cruise and Tour Director for our China programs. While she spends most of the year march through November hopping from one tour to another in China, we love to bring her over during the off months of November through February…not only because of her smile and Chinese expertise mind you…but she makes the absolute best egg rolls you have ever tasted (among other Chinese delights!)…hmmm…all this food talk…must be lunch time…signing off!
---
Sheila Ji Lan – Senior Guide & Cruise Director – China
2011: Wow! 15 years later and Sheila is still going on strong as our Senior Tour and Cruise Director in China!
She has weathered many attempts by our competitors who wanted to "steal" her, to many of our clients who wanted to 'adopt" her and like good wine she grows better and better with the passage of time! She is truly THE special Chinese ingredient that makes our China programs so successful! Keep on "truckin' girl!
---
Dusan L. Kuljic – Senior Cruise Director – Danube and Beyond!
2011: Like Sheila – another WOW! Can't believe it has been 15 years since this boisterous "loudmouth" joined our company first in our US head office and then leading our cruises all over Europe and beyond! Now a father of 2 Dusan is the reigning "Danube river wolf" as he continues to sail up and down the Danube dispensing his accumulated knowledge, sense of humor and love of life in general! Speaks English, Serbian, Romanian and dabbles in Hungarian! Go Dusan!
---
Andria Minic – Cruise Assistant, Danube
2011: A Cruise Manager in the making! The younger son of the late and great Vojin Minic, we plucked Andrea in 2009 to sail aboard our Danube Cruises as Dusan's assistant and future Cruise Manager! Subject to his college obligations you will see Andrea and his infectious smile and youthful exuberance on our Danube cruises – but no you cannot adopt him! Speaks English, Serbian and some Spanish…
---
Maria Nezova – Ukraine Cruise Manager
2011: Now entering her 9th year of sailing the Dnieper, Masha is our "go to girl" for our Ukraine cruises! Her demure figure harbors a quick and wry wit that our customers have come to love as you will too! Her knowledge is limitless as is her passion for her home country which she can discuss in Ukrainian, English and German! As the popularity of these cruises grow – we are delighted to have Masha on our team!
---
Our Russian Wonder Women!
2011: Meet Anna, Luba, Kira, Galia, Olga and Sveta – our superb team of Russian Cruise Directors who have been instrumental in making our Russian Volga cruises the most consistent winners in popularity for ages!
While we won't mention their years and years of great service J suffice it to say that these ladies are the soul of our Russian program and will guarantee that you will have a trip of a lifetime!