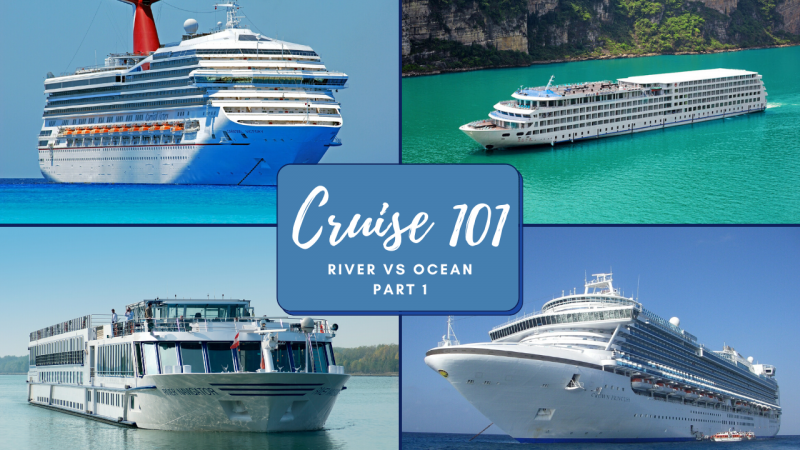 Wanna explore the waterways of the world, but don't know the type of cruise to choose? Whether you're an avid ocean cruiser looking for a new river adventure or a first timer all-around, we've covered 6 quick comparisons – split in two separate posts – to help you differentiate between the two:
---
1. SHIP SIZE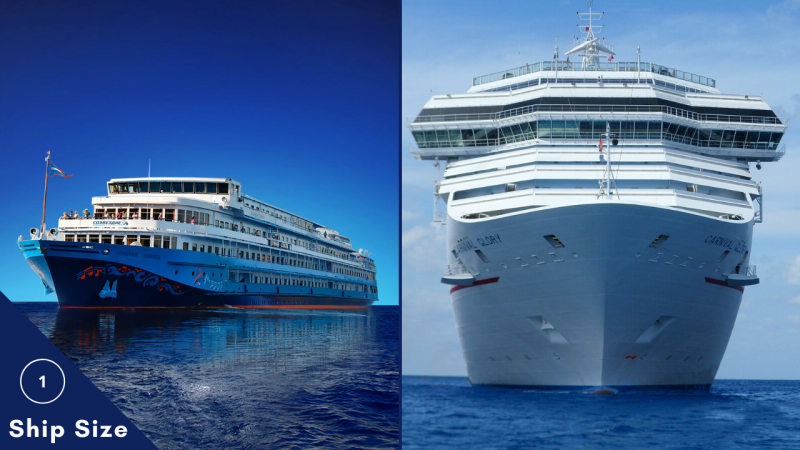 Ocean cruise vessels are vast structures that can hold an average of 3,000 passengers at one time (the largest holding 6,600). Because of the expansiveness of the open waters, ocean ships have more liberty in their design and can be built up to 15 decks high with a length of 360 m/1,180 ft to accommodate guests, crew, and all additional onboard facilities.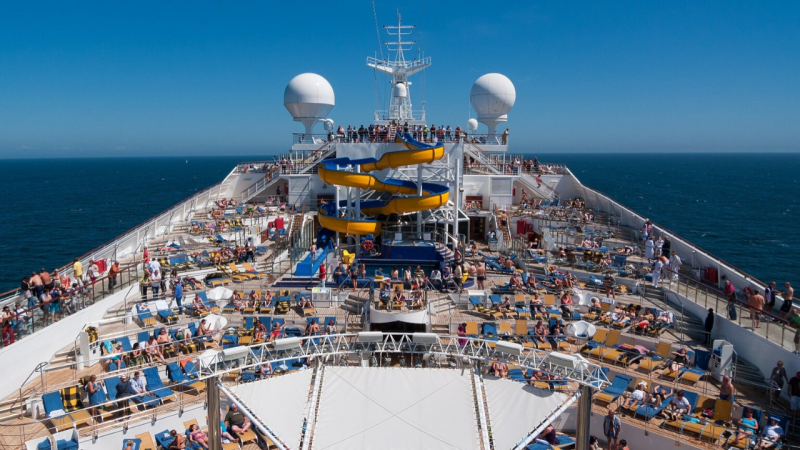 River vessels are much smaller in size and must also adhere to certain regulated specifications to be able to maneuver complex (and often narrow) waterways. This allows for more opportunities to explore different inland routes and destinations that may be inaccessible to large ships.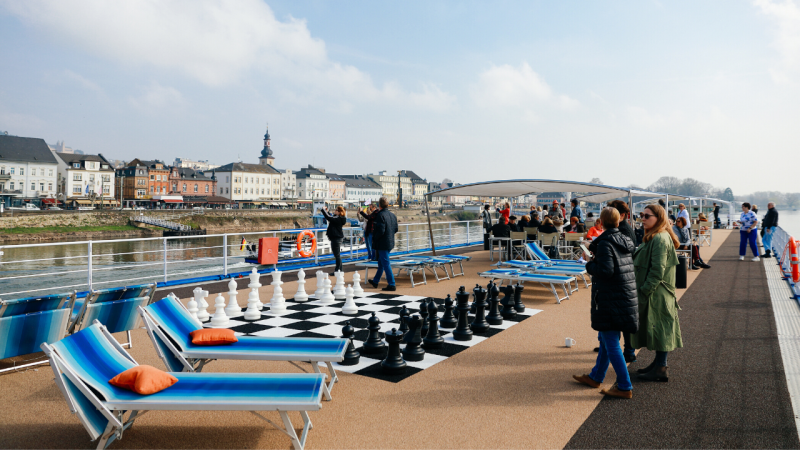 A smaller vessel brings a lower passenger capacity (generally limited to 150 over 2 decks) ultimately making for a more intimate sailing overall. For what may be lacking in restaurant choice, casino, etc, river vessels make up for in creating a more tailored, personalized voyage without costing any comfort.
---
2. AMENITIES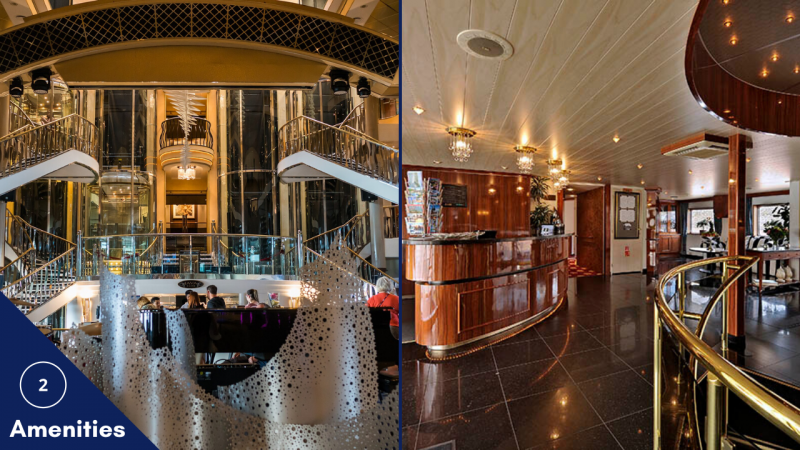 As mentioned above, the sheer size of ocean ships allows for more "room to play" regarding onboard facilities and amenities. Often times one can find up to 7 restaurants, swimming pools, theaters and even casinos onboard ocean-faring passenger ships. Many of these services exist due to the fact that most time will be spent sailing the ocean blue, giving passengers additional options to fill their time with between ports.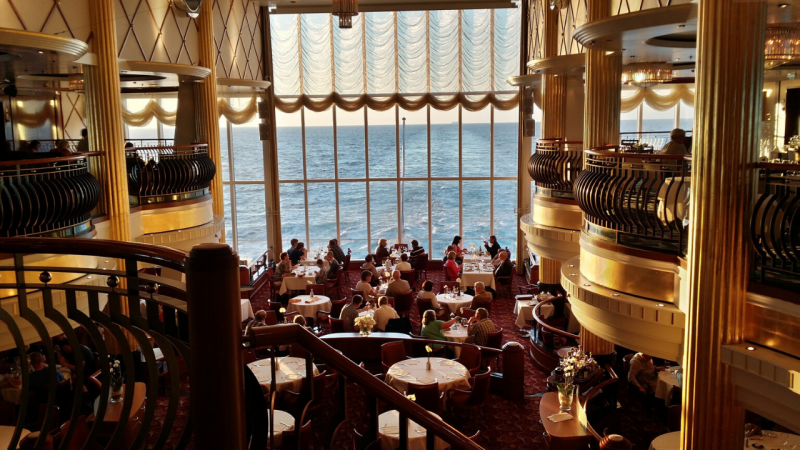 Because of the necessity to adhere to regulated measurements, river vessels naturally do not have the space for the same amount of facilities. There is often one elegant restaurant, a cocktail bar, library and large entertainment/viewing lounge. Some vessels are equipped with a gym and pool, but on a comparatively smaller scale.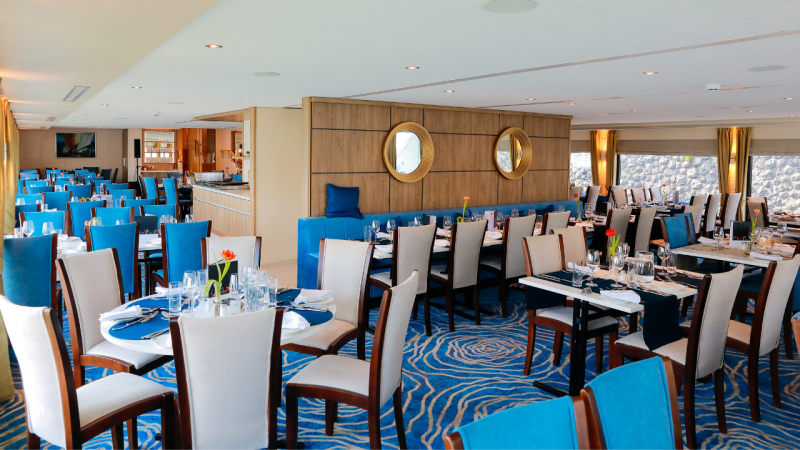 However, the restaurant menu changes with every meal to reflect local cuisine of each port of call. Nightly entertainment takes place in the lounge, from live musicians to cultural folk shows. And of course, no luxury is spared when it comes to cabin size and comfort. There's still plenty of room to roam and relax on river ships…when you're not busy with all the included onshore excursions.
---
3. ONBOARD OR ONSHORE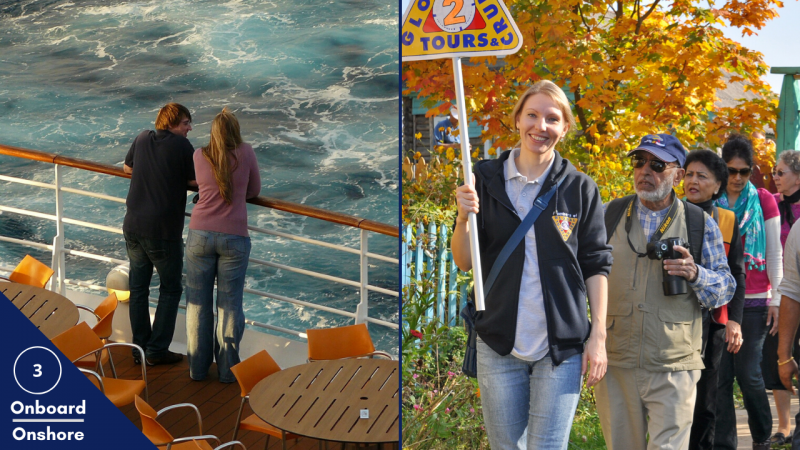 Time spent at sail versus port of call is another point to consider with cruising. We've already stated that ocean cruises spend more time sailing, which allows guests to take in open water views of the horizon along with all onboard amenities. Unfortunately this means that there is less time to explore each port of call – which are already limited in most ocean cruise itineraries.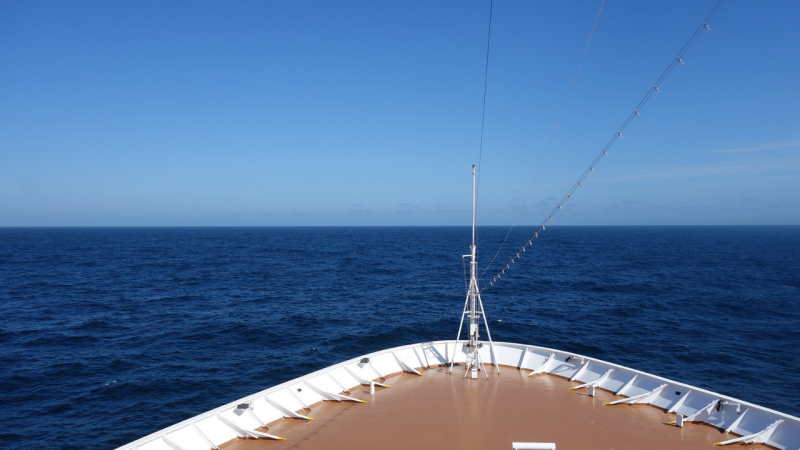 While you may not get the ocean sunsets, river cruises offer majestic views as well. Sailing mainly takes place at night, however, there will still be chances to enjoy sights of medieval castles mixed with quaint villages dotted along the banks. The biggest difference comes with time spent onshore. Because river vessels can maneuver through intricate tributaries, more cities become accessible to passengers resulting in a new port of call daily.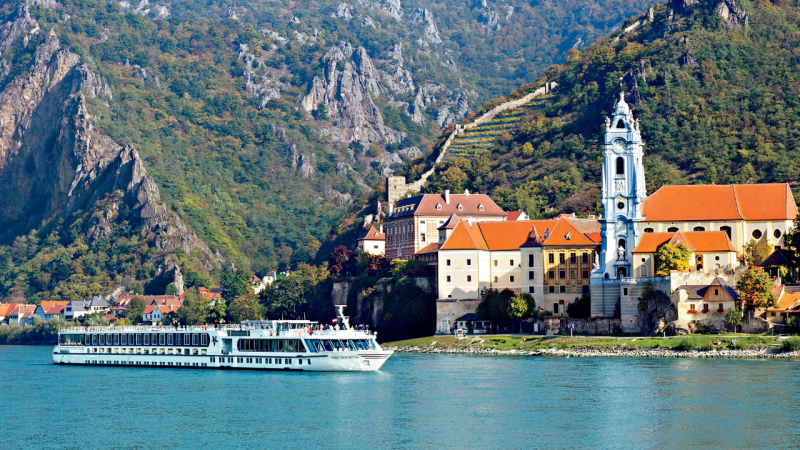 With each port of call comes a guided city tour and/or free time to scoop up souvenirs or sample local food. So although ocean cruises have a lot of activities to offer onboard, river cruises allow travelers to delve a little deeper into the culture of each port of call.
——————–
Halfway there, yet still not through…come back next week for part 2!